Our mission is to create a new standard in non-prime lending.
"I created my "Dream Team" with this company. It took me 20 years to find the best talents and bring them together under the same project".
– André-Martin Hobbs

Our mission is to create a new standard in non-prime lending.
By combining artificial intelligence and human data, we are changing the way consumers get financed.
What started as an idea became a solution. Lucy was built by dealers for dealers.
Our team consists of marketing experts and dealership owners dedicated to helping both dealers and consumers with subprime lending.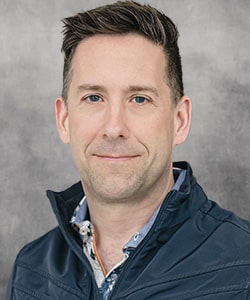 André-Martin Hobbs
President and Founder
André-Martin is a digital entrepreneur who, since 1999, has developed cutting-edge expertise in the field of automotive marketing. And this for a simple reason: As an entrepreneur, collector, and even race driver, he is passionate about automobiles.

He has successfully built, developed, and sold several automotive digital solutions companies. These include: dealercorporation.com - autoexpert.ca - auto123.com - dealercity.com

André-Martin developed DecisioningIT and the F&I Lucy tool suite to facilitate the financing process and resolve the difficulties he identified with his clients. By helping dealerships, Lucy also helps consumers who need a vehicle. Lucy is a transparent, win-win solution.

Contact André-Martin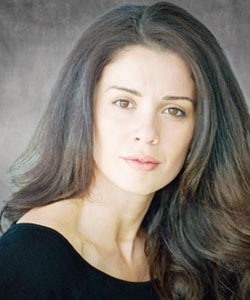 Rosa Hoffmann
CEO, Partner
Rosa has leveraged her diverse executive level understanding of the automotive sector to the glee of her clients for years.

She has extensive knowledge in IoT and working with companies focused on automotive tech, connected vehicle and security.

Contact Rosa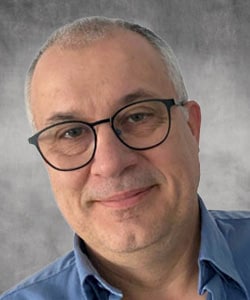 Eric Stremler
Senior Developer
Holding a bachelor in mathematics and a masters in computer science Eric is the development lead for LUCY.

His experience as a CTO has spanned across multiple industries and numerous large-scale projects for over 20 years, primarily within the automotive sector.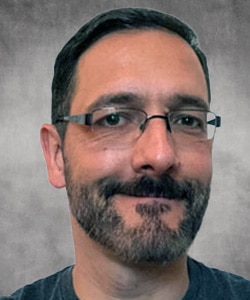 Christopher Humbert
Senior Developer
Christophe's range of expertise is quite diverse and he is our go to knowledge base when it comes to web integration, SEO techniques as well front and back end web development.

Christopher has been in the automotive technology space, leading development teams and along the way becoming a project management professional.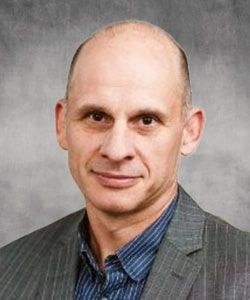 Jason Rudland
Director of Technology
Jason joined DecisioningIT to ensure that our web applications are built to be secure, scalable, and highly available. Jason brings 25 years of experience leading as well as building web applications using different development practices, project styles, and programming languages.

"The tech stack you use to ship a product only matters to other devs. End users only care that it's fast enough and does enough to let them get work done. That is your top priority as a dev. Ship working maintainable things that solve people's problems." Brian P. Hogan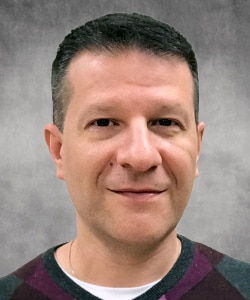 Emiliano brings over 20 years of experience in digital marketing. He has become a master of SEM/SEO, PPC and social media marketing techniques.

His profound experience with the suite of Google tools makes him integral to many of our efforts and his positive enthusiasm is always recognized by his colleagues and all of our clients.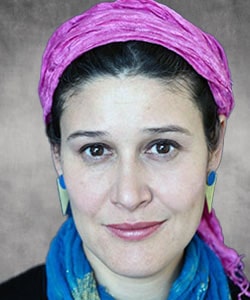 Raisa MacLeod
Product Manager
Raisa comes to DecisioningIT as a veteran in early startup formation. Her attitude is that creating valuable software with a skilled team is fun. With that in mind, she has brought to market keystone products: a micro-work system at SweetIQ and data e-commerce and distribution solution for TickSmith. As a product owner, she worked with teams that grew from 3 to over 10 members, whilst the companies grew to over 50 employees.

At DecisioningIT, she will be taking on product and operational responsibilities to help the company scale. Raisa will implement agile processes where we build, inspect. adapt and do it again! This tight flow increases communication, team cohesion and reduces waisted effort all the while increasing team satisfaction. Raisa ensures that all teams are aligned with the product vision so that DecisioningIT brings the right product to market.

"One of the best POs I have worked with" - Paul Lalonde, 20+ year Developer and DevOps."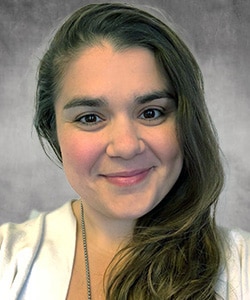 Stephanie Nagy
Director of Customer Success
Stephanie's energy, enthusiasm and drive for resolving complex customer inquiries has been the foundation for her 18+ years in automotive marketing.

She is passionate about building strong customer relationships, driving brand loyalty, and increasing customer engagement.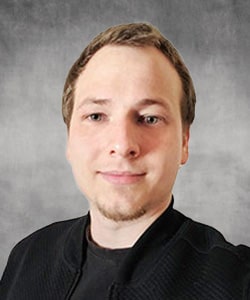 Daniel is a Full-Stack developer who has an innate love of writing code to solve complex issues. Built products for desktop and mobile app users over five years using high standards, best practices and speed.

Daniel is using his skills to contribute to the exciting technological advances and developed many web applications across multiple APIs, third-party integrations and databases.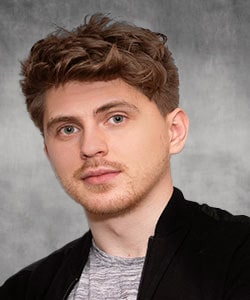 Luke is a recent engineering grad and a Full-Stack developer who has a passion for building software solutions as well as challenging himself with continuous learning of new skills. Luke has worked on front-end, back-end and mobile app development in a variety of industries.

At DecisioningIT, Luke will be contributing his skills to develop new features across multiple platforms, perform integrations, and adapt to using the latest available technologies.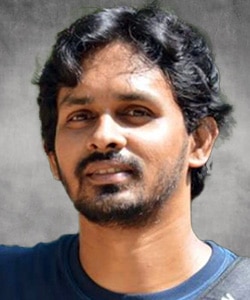 Tareq is a Software Developer with over 10 years of experience in web and mobile application development.

He worked as a full-stack developer in multiple start-ups and software companies in Bangladesh and Canada.

He has designed and developed business-critical, maintainable and high-quality apps with optimization for speed, scalability and best practices.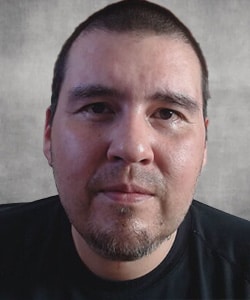 Russell is a Full-Stack developer and DevOps expert who enjoys using cutting-edge technology to produce software in the cloud.

He has helped countless businesses by writing quality code and performant software to bring business processes online, allowing companies to focus on their core business.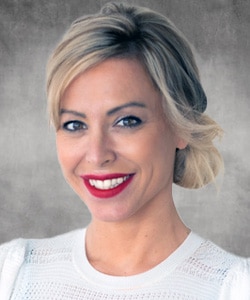 Annabelle Barrette
Training Director
Annabelle is a business manager who, for over 10 years, has specialized in non-prime financing. After helping thousands of clients secure and rebuild their financial health, she is now training a new generation of F&I specialists in this field.

With a degree in communications, Annabelle began her career as a radio host, a job that matches her playful character, curiosity and communication skills. For these same reasons, she is a spokesperson on social networks in order to explain simply, via a multitude of weekly videos, how credit works and the vocation of credit analysts who place customers and their difficulties at the heart of their concerns.

We like to say that Lucy is a bit like her, because it was Annabelle who, from the start, trained and ensured Lucy's competence in analyzing credit files.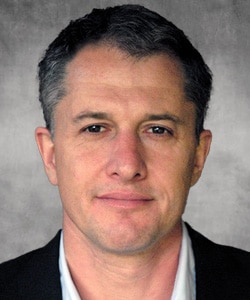 Over the past 25 years, Gary has played a leadership role in the high-tech industry founding, investing and managing a number of companies in the health, marketing, social media, retail, blockchain and financial sectors.

He is a six-time recipient of the Deloitte Fast 50 Award and was recognized as the "2013 Mobile Commerce Evangelist of the Year" and "2014 US Retail Innovator of the Year."

Gary, now President of the Canadian Lenders Association, is alumnus of Columbia University in New York and the Stanford University Center in Yokohama, where he was the recipient of the Asia and Japan Foundation Fellowships.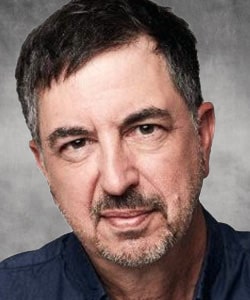 Michel Lozeau's first career took place in the world of Consulting and Information Technology. A graduate of McGill University (B.Comm. 1974) and participant in the Executive Program of Queen's University (1998), Mr. Lozeau held executive positions in Montreal and Toronto, with international technology companies and management consulting firms, including Andersen Consulting (Accenture), SHL Systemhouse and Oracle Corporation, where he was Group Vice President of professional services in Canada from 1995 to 2001. Mr. Lozeau also worked in financial institutions, such as the National Bank of Canada, where he held the position of Senior Vice-President, Electronic Commerce and member of the Executive Committee.

Since 2004, Mr. Lozeau undertook a new career as Executive Coach and has worked with C-level clients in large corporations as well as entrepreneurs in smaller firms . Mr. Lozeau received the ICD.D designation from the Institute of Corporate Directors and has served on numerous boards of public and private companies. Moving to France from 2009 to 2014, he was executive vice-president of the Cercle des Dirigeants d'Entreprise Franco-Québécois. Since coming back to Montreal, Mr. Lozeau has continued to practice as Executive Coach while building a portfolio of venture investments as a Business Angel. He became Venture Partner at Framework Venture Partners in 2019. Over the last 17 years he has invested in more than 20 companies and currently sits on the board of 5 of these. In 2020 he agreed to take the role of acting CEO for Anges Québec.

In the past, Mr. Lozeau has also been a director of the following public companies :

✓ Cognicase
✓ Isacsoft
✓ nStein Technologies
✓ Ad-Opt Technologies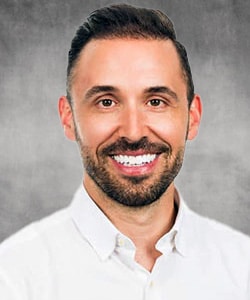 Jean-Philippe Salvas
Advisor
Senior account manager at Business Development Bank of Canada (BDC) for the past 15 years, before becoming recently VP Finance of a leading lender in subprime vehicle financing.

Jean-Philippe is a Certified professional accountant (CPA), advisor for many SMB and Strategic planning expert. He leaded our first round with angel investors and will be a voice on the advisory board.
DecisioningIT is a winning solution for your dealership, let's meet to discuss!